THE QUASAR 360 Balloon Light
PLS is changing the way the construction industry uses lighting. Our Quasar 360 balloon light has a patented design, unique slide assembly, heavy duty cover and ease of serviceability, PLS is simply the best balloon light on the planet.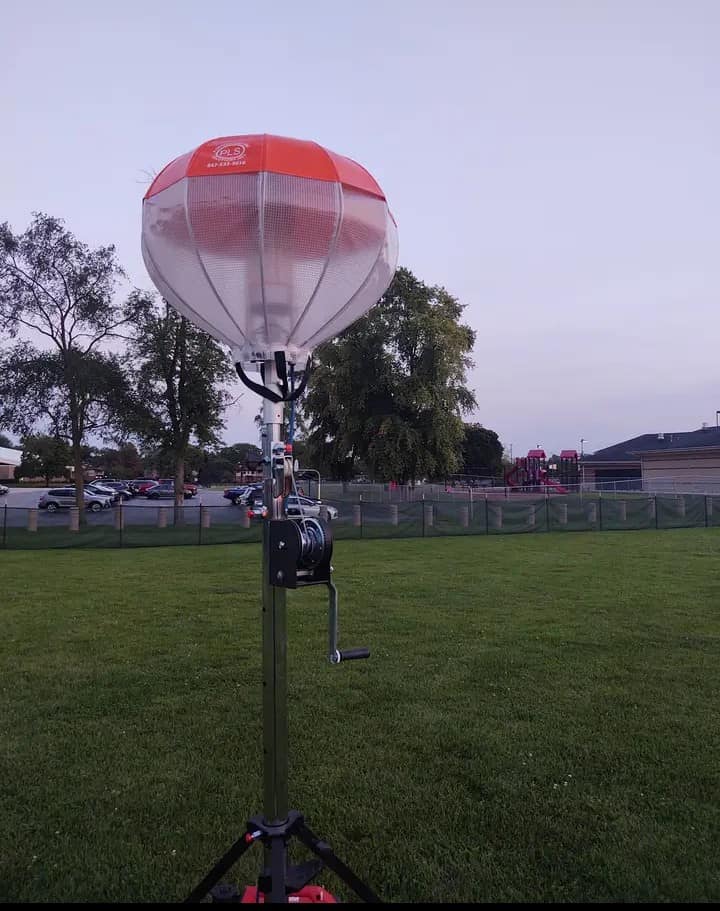 Lightest industrial light that is commercially available, weighing in at only 16 pounds.
Brightest Light for its size putting out a whopping 42,000 lumen with only 300 Watts! On a bad day, that's only 2.2 amps @ 120 or 16 amp with a power inverter on a 12 volt vehicle.
Strongest light assembly by far by design with its Anodized billet aluminum top and bottom assemblies, its fully welded steel construction that's Nickel plated and its Hardened steel latch assembly,
it will insure many years of trouble-free service. With its 16-20 LB PVC substrate cover made for outdoor use, it will give many years of service with a little care. 
MADE IN THE U.S.A.
Easiest to use balloon light with its 1 push actuation and small 26" diameter

From Carry bag to deployed is no time at all

Fastest to use with its 1 touch setup and no bulky transformers for power

The only balloon light to use a commercially made, Hi-Power, screw in LED bulb
I hope you find our light as the Premier Balloon light for the future. Being that it is the Lightest, Brightest and the Strongest by far, as well as the Easiest and Fastest to set up, the advantages are obvious.
Thank you for looking at 

Portable Lighting Solutions.
Email or call us today!
Craig Shellman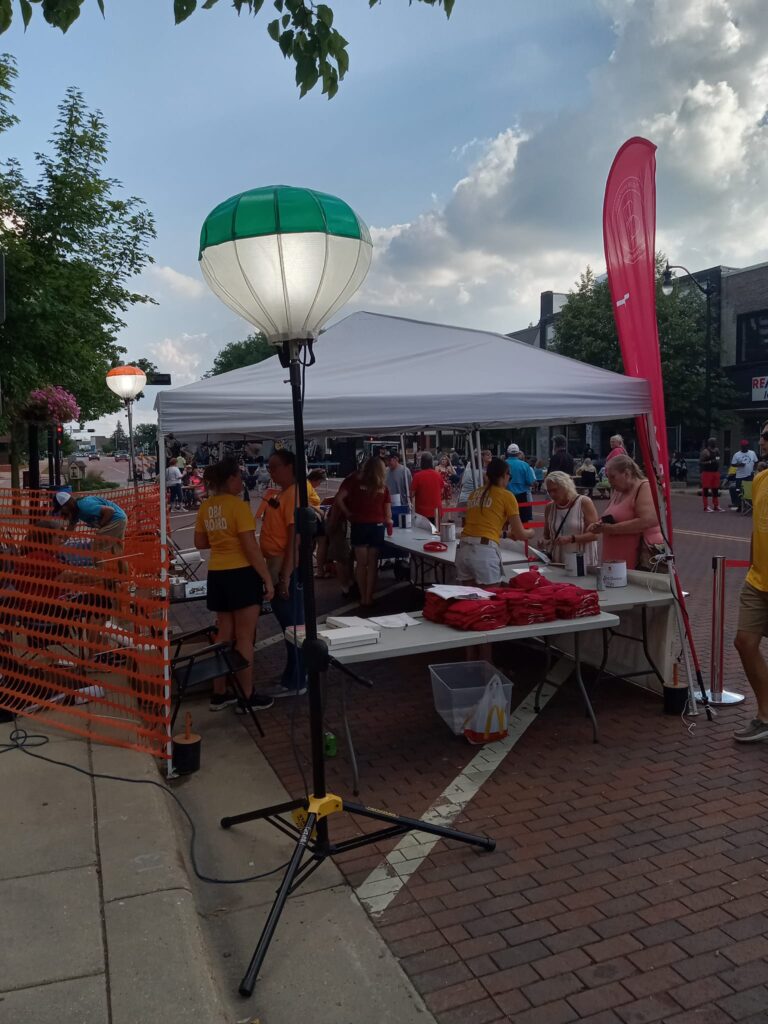 Copyright © 2023 Portable Lighting Solutions, Inc. | Patent Number: 10,845,042 |